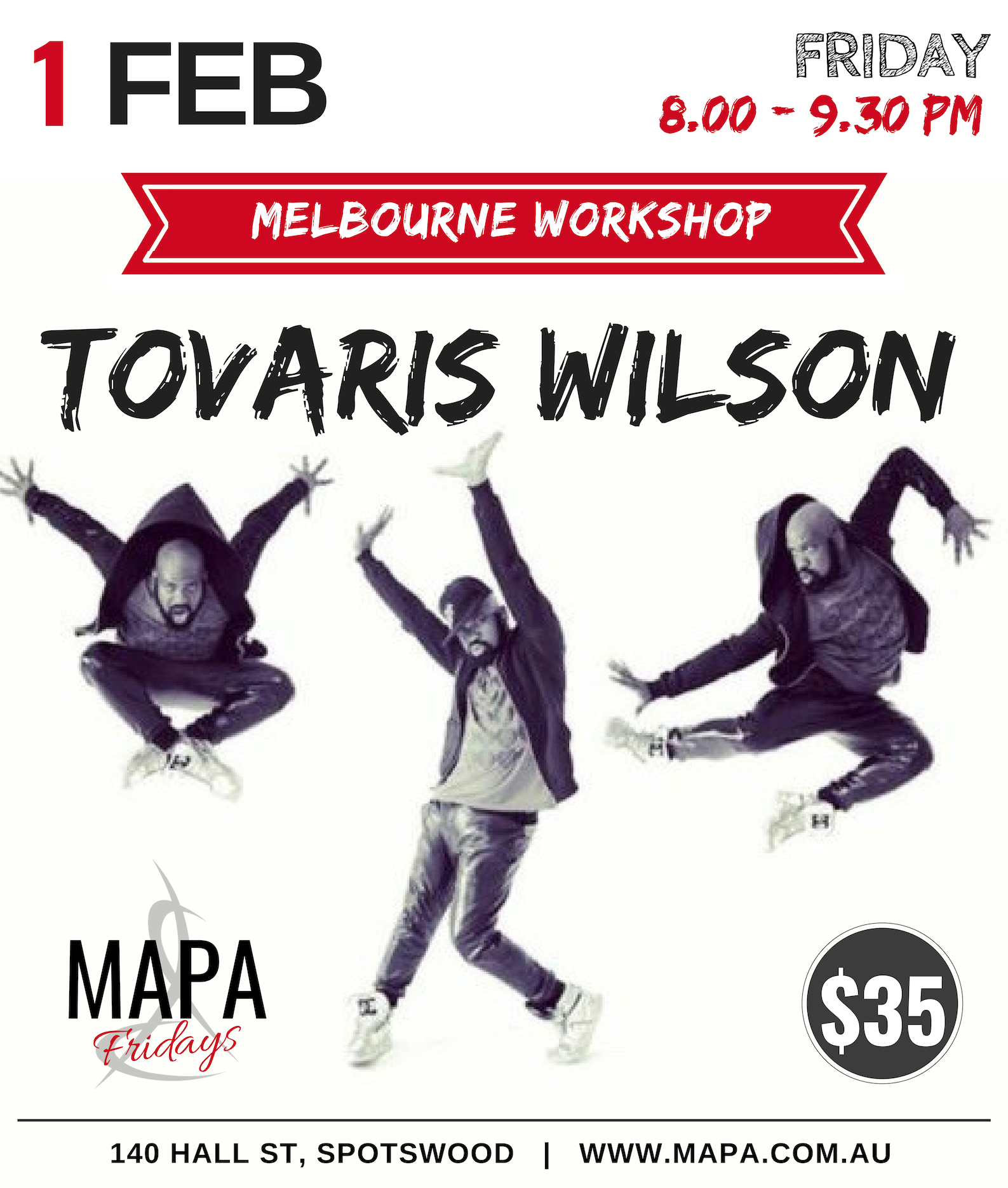 Tovaris Wilson was born and raised in Miami Florida. At the age of three he took his first dance class. At the age of nine Tovaris began training with Mia Michaels at Joe Michaels School of Dance. At the age of ten, he competed and won in the Dance Category on the original talent show Star Search. Upon graduating from the prestigious New World School of the Arts in Miami, Tovaris made the move to Los Angeles to further his professional career.

In Los Angeles Tovaris began a mentorship program with the legendary Director and Choreographer Debbie Allen. As a Dancer he has performed on the Academy Awards, Emmy Awards, BET Awards,and MTV Awards. He can be seen in commercials for Pepsi, Rubbermaid, and I Can't Believe It's Not Butter products. He has been featured in films including the Austin Powers Trilogy, Rush Hour 3, A Time For Dancing, and Rock Of Ageswith Tom Cruise and Mary J. Blige. Tovaris can be seen in music videos with Artist including Britney Spears, Will Smith, and Prince. He has also been a featured Dancer on World Tours with Britney Spears, and Cher. Tovaris then decided to make the transition from Dancer to Choreographer. He has choreographed for Artist including Janet Jackson, Britney Spears, Cher, The Pussycat Dolls, Vanessa Carlton, Adam Lambert, Demi Lovato, Kelly Rowland, Jordin Sparks, Iggy Azalea, Natasha Bedingfield, and Keri Hilson.

His choreography has been featured on television shows including American Idol, So You Think You Can Dance, America's Got Talent, and Jimmy Kimmel. Tovaris has choreographed for International Artists Phillip Kirkorov from Russia, Anna Vissi from Greece, Jolin Tsai from Taiwan, and Kumi Koda from Japan. Tovaris is highly sought after for his teaching skills. He has taught internationally at Dance Studios in Germany, Japan, Italy, Korea, Switzerland, Sweden, Australia, Mexico, Russia, Ukraine, and the U.K. Tovaris has launched his latest venture. In 2011 he formed a Fashion Label called L.I.T.E., an acronym for Life In The Eights.
0