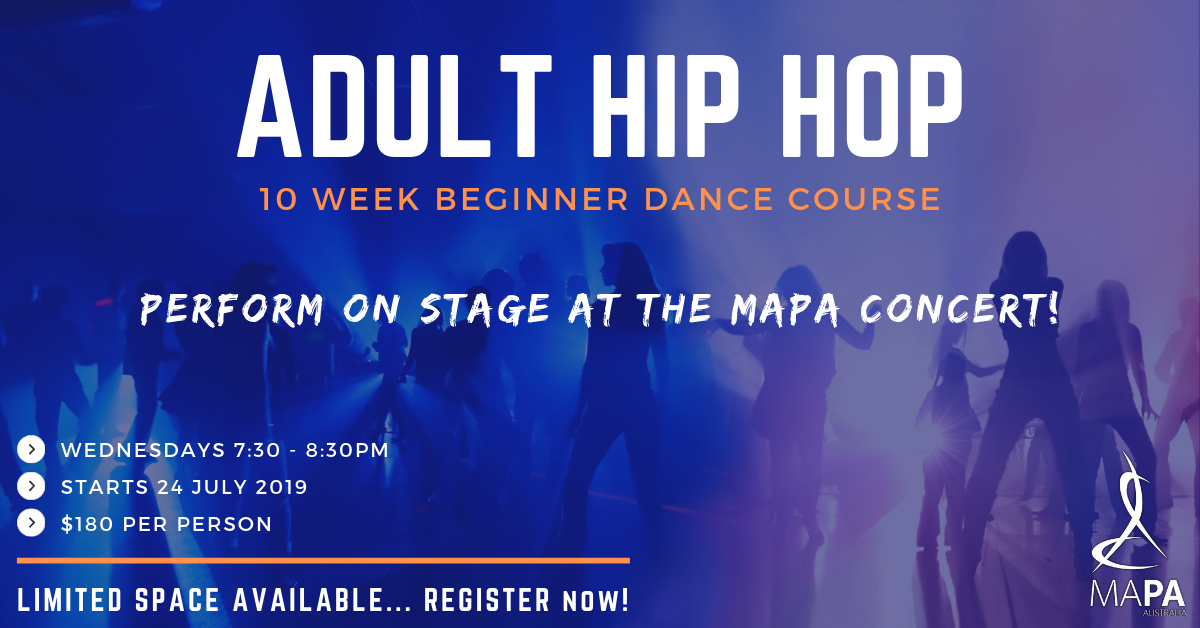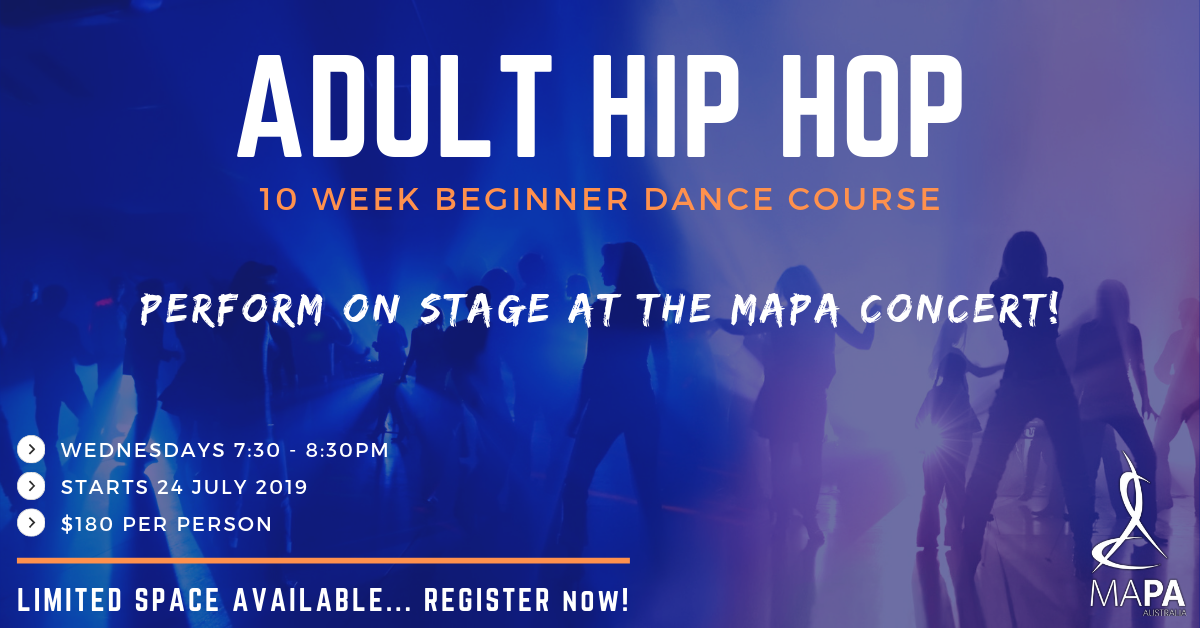 MAPA is well known for our annual "Express Yourself" showcases which highlight the incredible work of our students throughout the year.
We want YOU to be part of the magic on stage with our new adult Hip Hop dance course!
No previous dance experience is necessary. Just a great attitude and a willingness to learn!
This beginner course includes 10 weeks of dance classes. Over the 10 weeks you will learn a series of grooves and dance moves that you can utilize anytime you see a dance floor in the future!
You will also learn choreography from one of our incredible Hip Hop instructors, Daisuke Benson, to create a dance routine which you will perform ON STAGE in front of an audience of 500 people at the MAPA Express Yourself showcases in October!
The first class will commence on Wednesday 24th July and run every Wednesday for 9 weeks (18th September). There will be a two week break, (for the Victorian School Holidays) and the final 10th class will happen on Wednesday 9th October. The following Wednesday you will be on stage rehearsing at The Clocktower Centre in Moonee Ponds, followed by the performances that weekend (19th & 20th October).
WHEN: Wednesdays 7:30 – 8:30pm
DATES: 24th July – 9th October @ MAPA (no classes during school holidays – 25th Sep & 2nd Oct) 
REHEARSAL: 16th October @ Clocktower Centre
PERFORMANCES: 19th & 20th October 2019
COST: $180 per person
LIMITED SPACE AVAILABLE! SIGN-UP HERE…
0