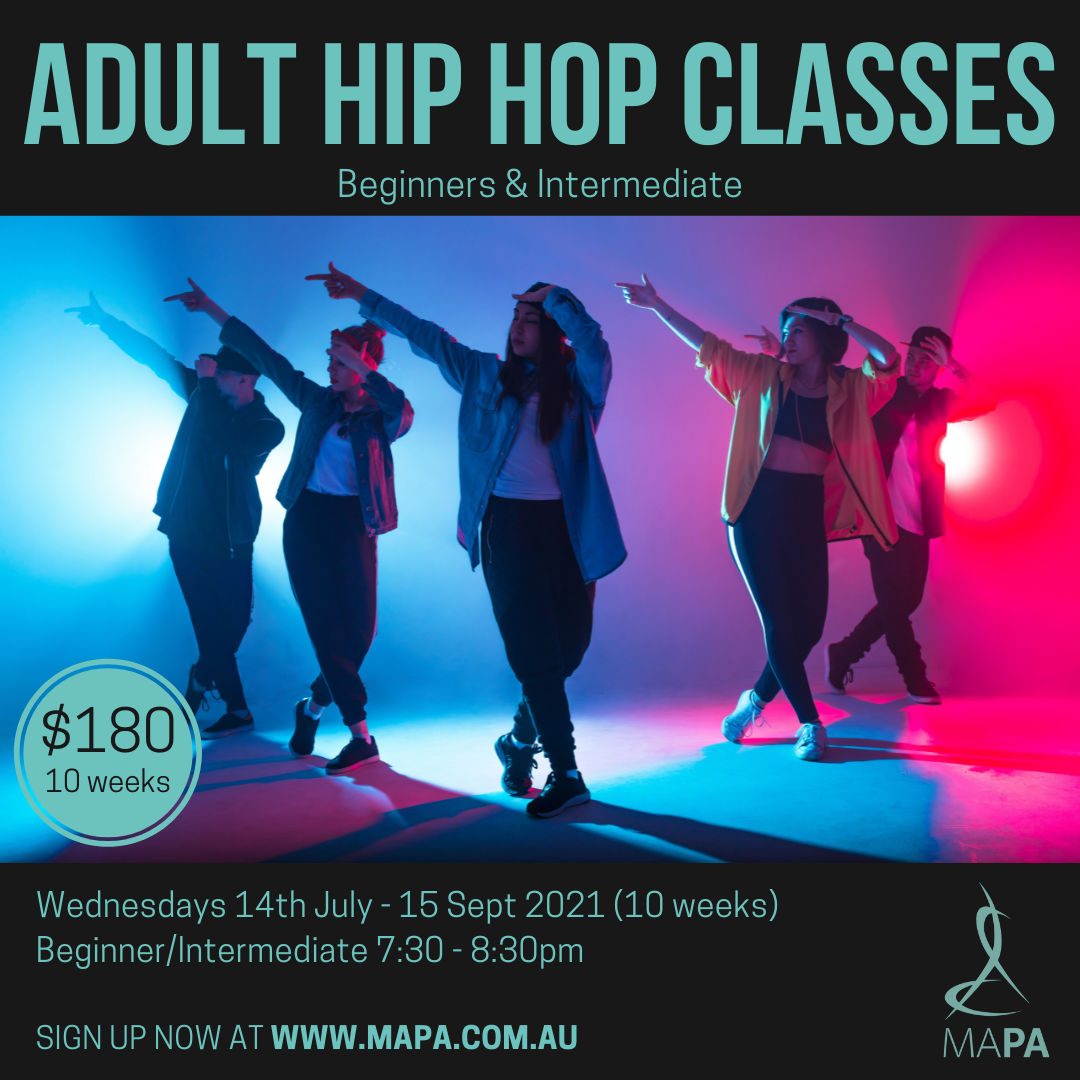 MAPA's Adult Beginner Hip Hop courses generally run throughout the year for 5 weeks at time. In Term 3 however, we run for a full 10 weeks and students will work towards learning an entire group routine.
Our adult dancers are then given the opportunity to perform in the MAPA Showcase on Sat 16th & Sun 17th October at The Clocktower Centre, Moonee Ponds. Performing is optional but of course HIGHLY ENCOURAGED and a lot of fun!!! If you are not available or don't wish to performing in the showcase you can still sign-up and attend for the full 10 weeks to learn the choreography. You will just be placed in a position on the end of the lines so that it doesn't affect the formation of our group who are performing.
The routine will be choreographed and taught by our incredible Hip Hop instructor, Alec Steelo.
No previous dance experience is necessary. Just a great attitude and a willingness to learn and have fun!
Our next course for 2021 will commence on Wednesday 14th July and run every Wednesday for 10 weeks until (Wed 15th September).
WHEN: Wednesdays 7:30 – 8:30pm
DATES: 14th July – 15th September 2021 @ MAPA
COST: $180 per person
LIMITED SPACE AVAILABLE! SIGN-UP HERE…
0