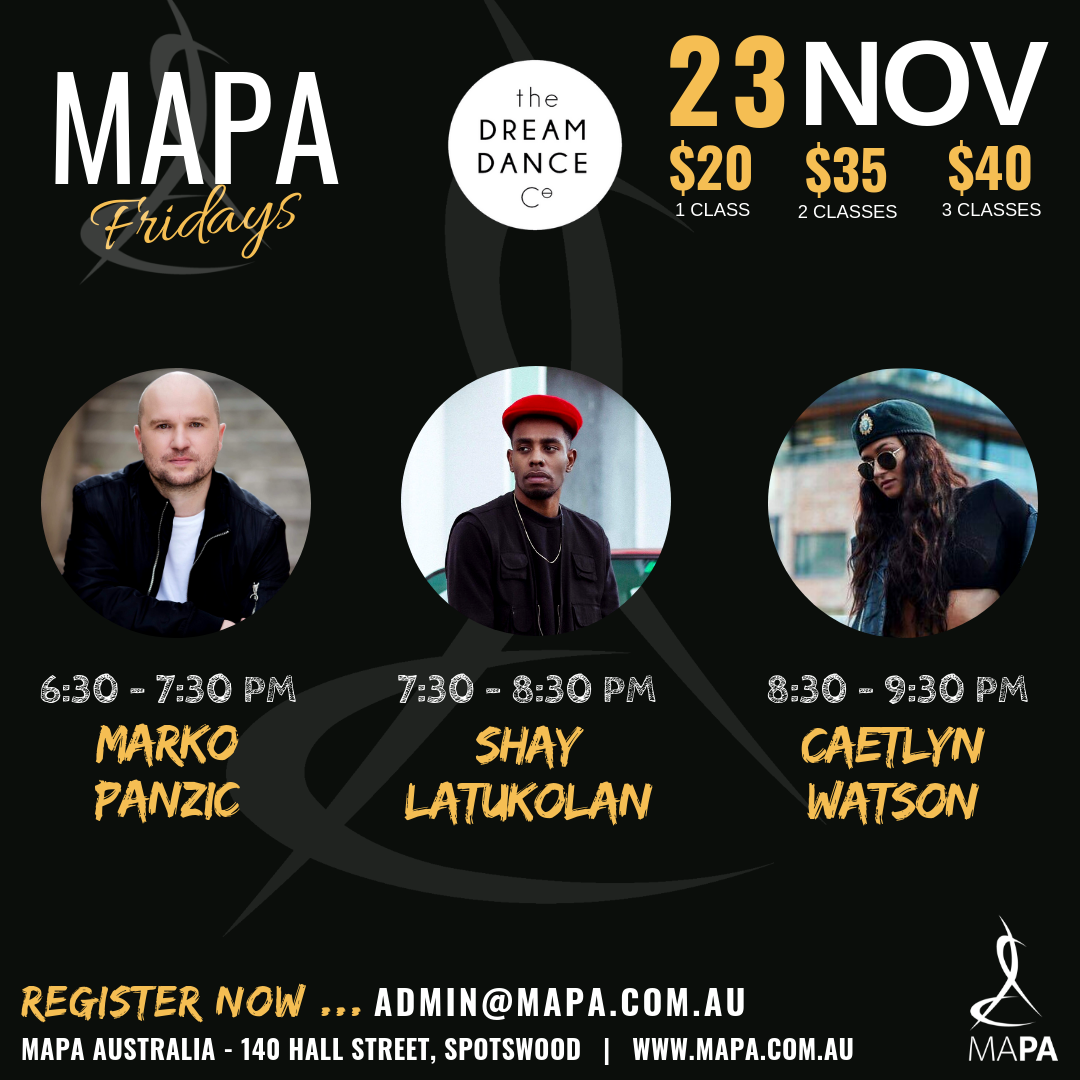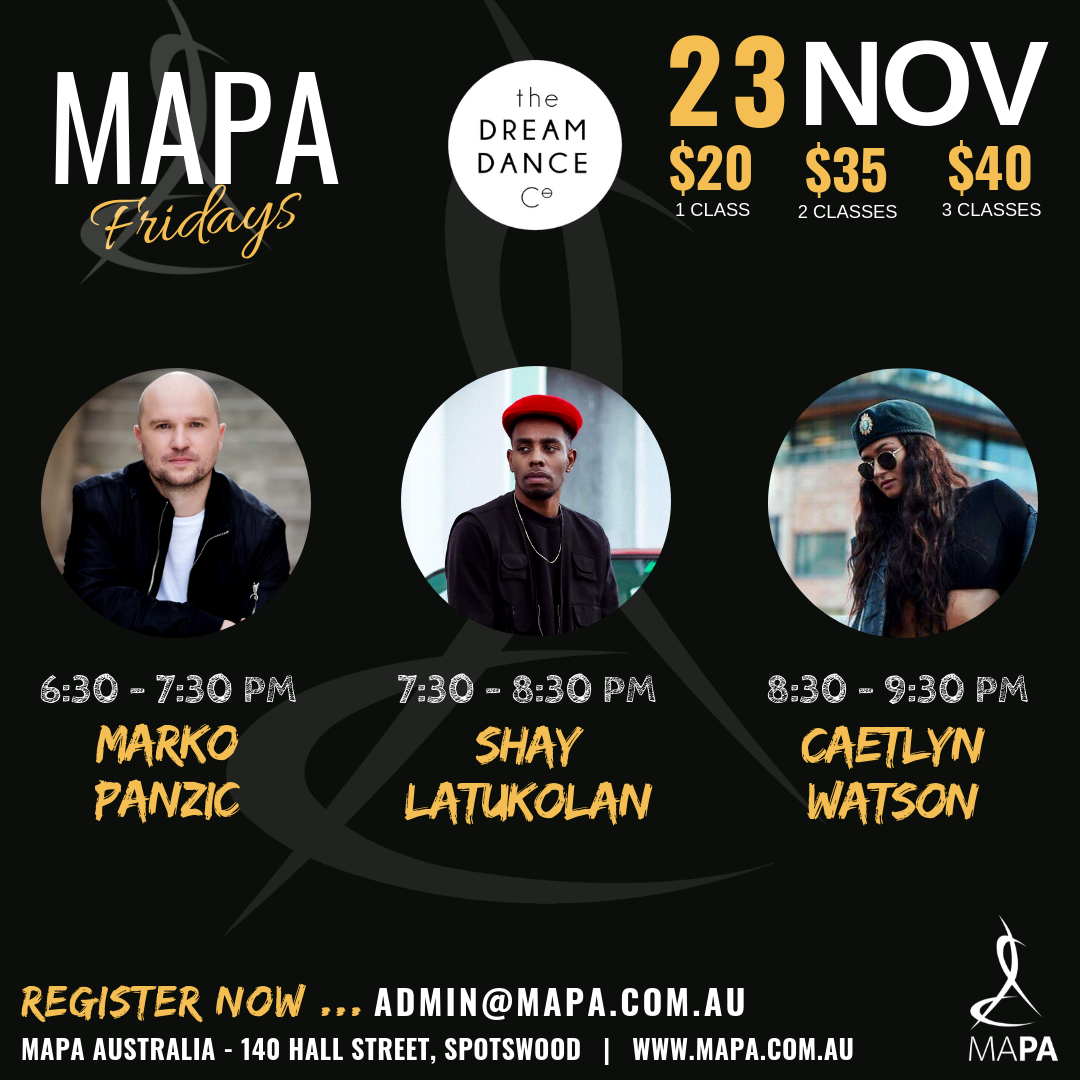 It's been far too long!!! But MARKO PANZIC is finally back and teaching in Melbourne alongside one of our all time favourites CAELTYN WATSON!
AND… they're bringing with them international guest SHAY LATUKOLAN from Amsterdam! WOW, it doesn't get much better!
Or does it?!
On Saturday 24th November THE DREAM DANCE COMPANY are holding auditions for their upcoming 2019 tour choreographed by the one and only CAETLYN WATSON!
So get on down to MAPA this Friday and Saturday night for you wouldn't want to miss any of these amazing opportunities!
The Australian dance community should feel incredibly proud and grateful to have have a leader and entrepreneur like Marko who is constantly pushing to creating so many opportunities for dancers and for our industry as a whole.
It's easy to sit back and complain about the lack of work and opportunities in this country. It's a lot harder to be the person out their taking the risks to build and create them.
So dancers… if you want more opportunities, you need to get behind and support them in whatever way you can.
Register, turn up, share, like, re-post, talk about it with your friends and most importantly acknowledge and appreciate the people out there working hard every day to give back.
Thank you Marko!
0