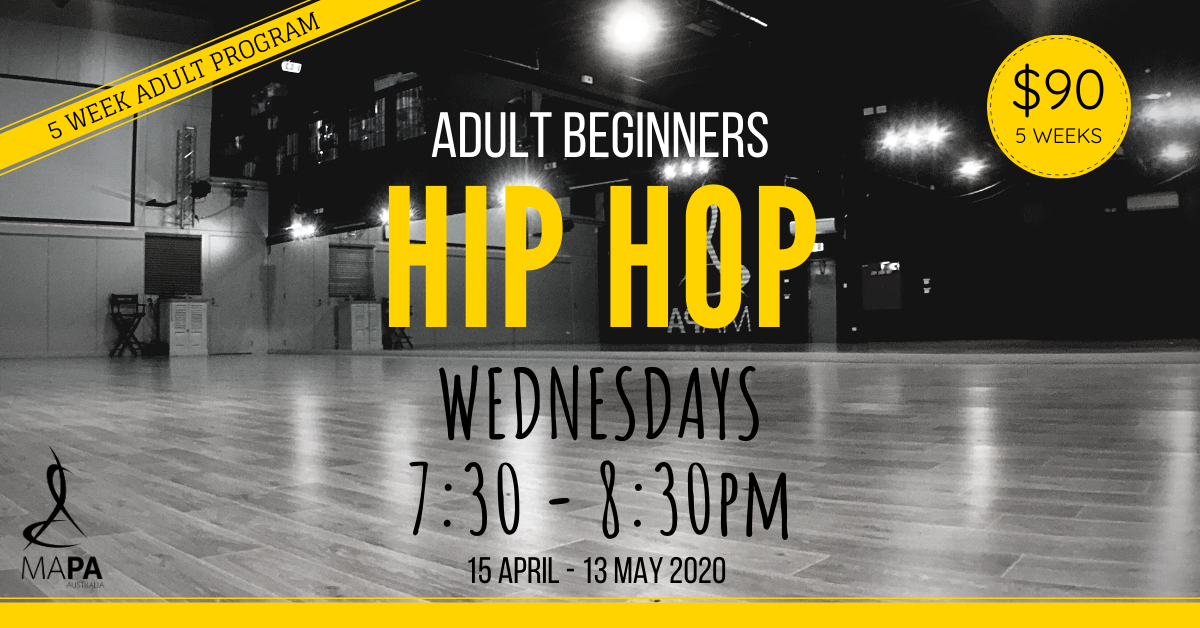 MAPA's Adult Beginner Hip Hop course runs throughout the year for 5 weeks at time. Over the 5 weeks you will learn a series of grooves and dance moves that you can utilize anytime you see a dancefloor in the future! You will also learn choreography from one of our incredible Hip Hop instructors, Daisuke Benson.
No previous dance experience is necessary. Just a great attitude and a willingness to learn!
Our next course for 2020 will commence on Wednesday 15th April and run every Wednesday for 5 weeks until (Wed 13th May).
WHEN: Wednesdays 7:30 – 8:30pm
DATES: 15th April – 13th May @ MAPA
COST: $90 per person
LIMITED SPACE AVAILABLE! SIGN-UP HERE…
0