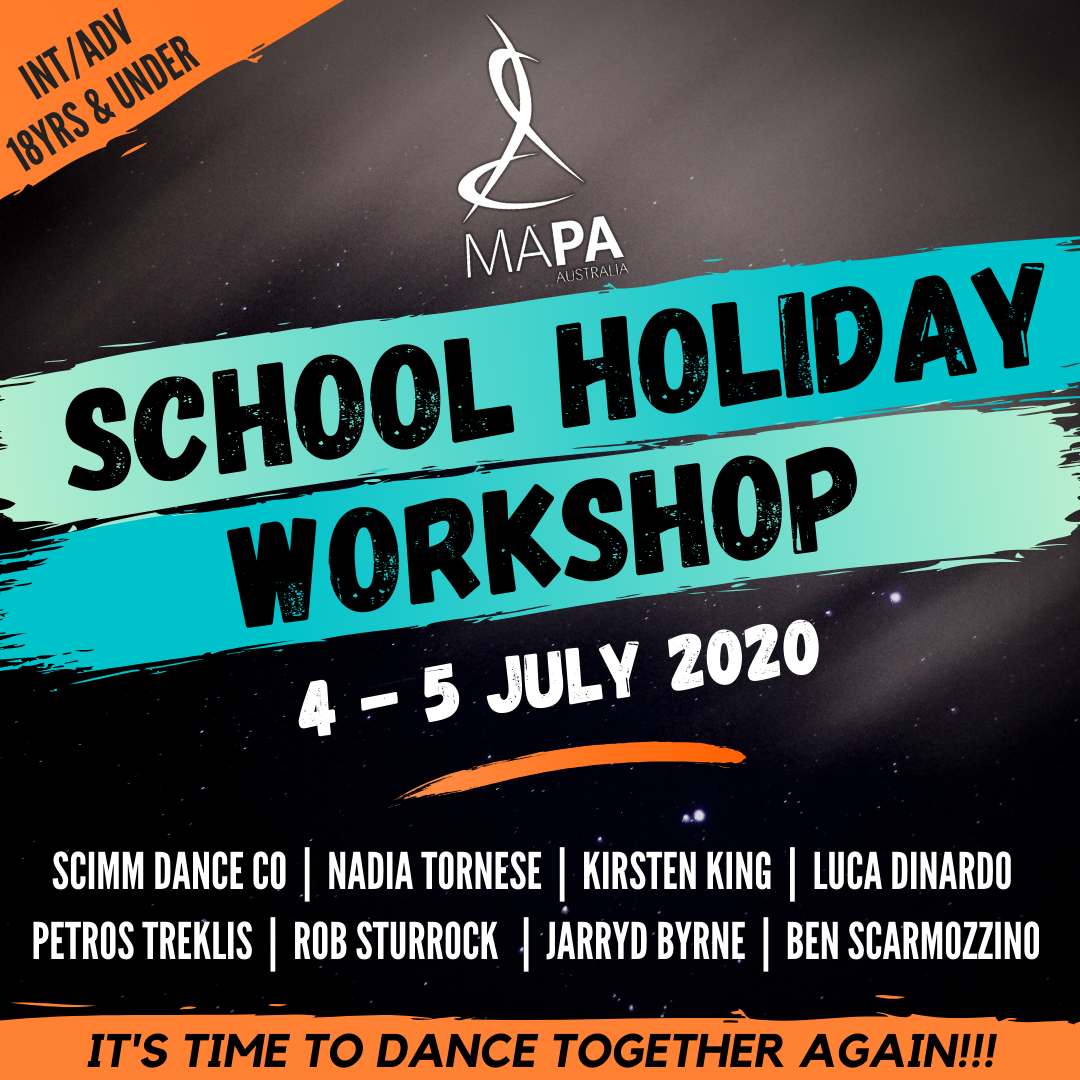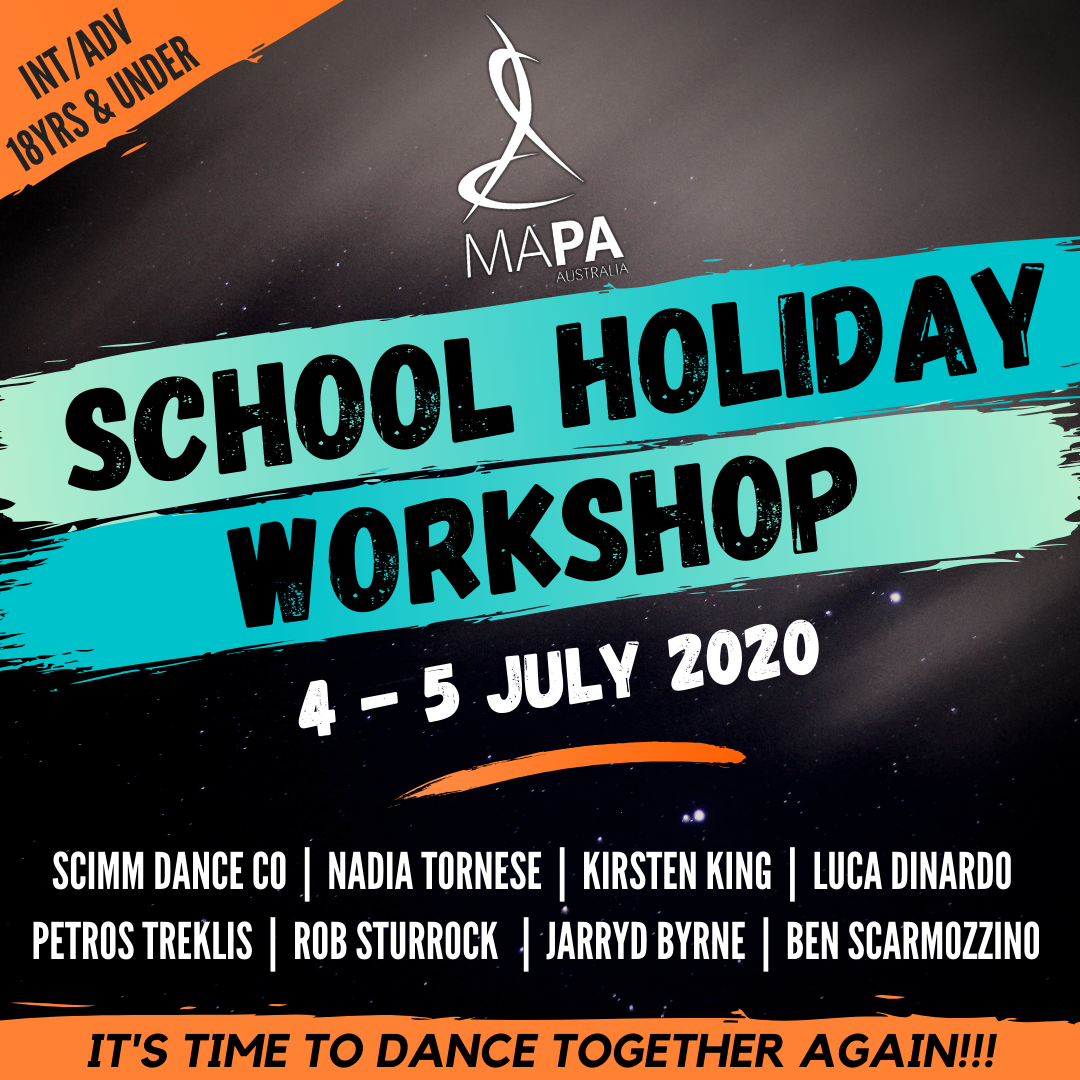 Dancers have been lucky to have some amazing online resources to keep us inspired over the past few months but NOTHING will ever beat the experience and energy we feel when we dance and train together!
That's why we're taking advantage of the recent government announcements to ease the restrictions for classes with students 18yrs & Under.
Join us for 2 days of training with some of the best industry professionals of Melbourne.
Open to Intermediate to Advanced dancers 18yrs & Under ONLY!
SAT 4 JULY 2020
9:30 – 10:45am Petros Treklis | Contemporary
10:45 – 12:00pm Scimm Dance Company | Contemporary/Lyrical
LUNCH BREAK
12:30 – 1:45pm Jarryd Byrne | Latin Jazz
1:45 – 3:00pm Luca Dinardo | Lyrical Jazz
SUN 5 JULY 2020
9:30 – 10:45am Rob Sturrock | Jazz Technique
10:45 – 12:00pm Kirsten King | Musical Theatre
LUNCH BREAK
12:30 – 1:45pm Ben Scarmozzino | Commercial
1:45 – 3:00pm Nadia Tornese | Hip Hop
0