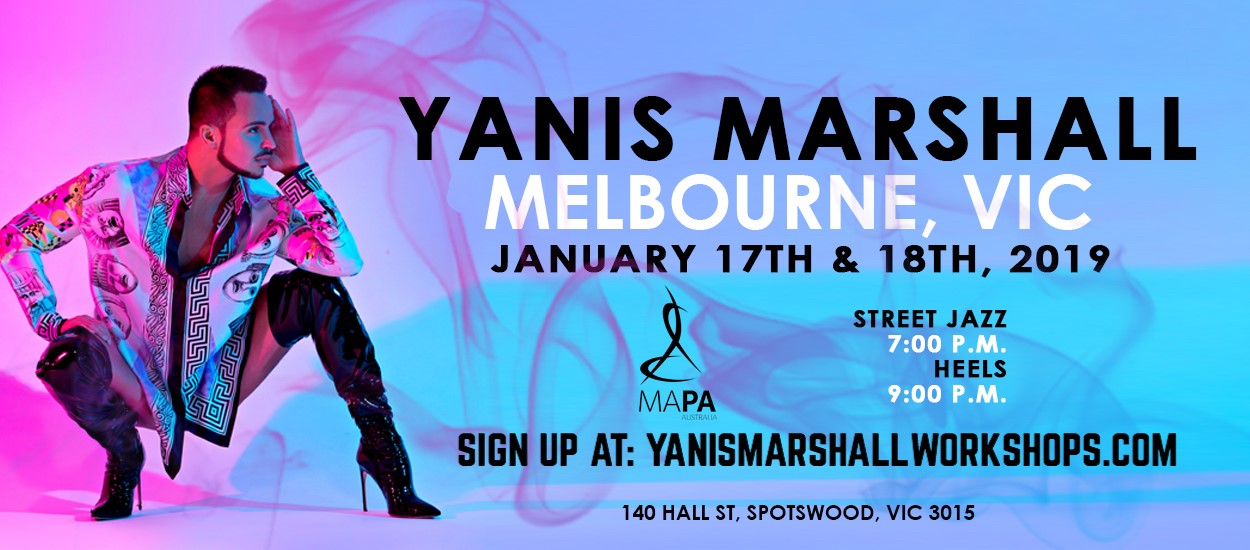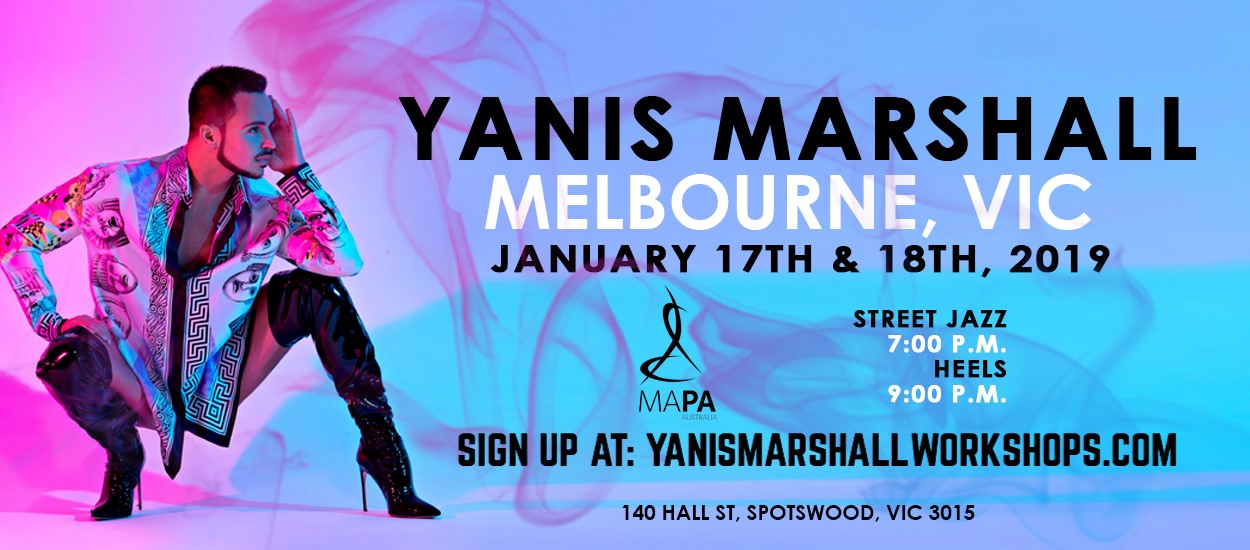 World renowned heels choreographer Yanis Marshall is back for his third year at MAPA this January. Yanis Marshall's Melbourne workshops have sold out every year so do not wait to register! Get in early. Book now at www.yanismarshallworkshops.com

Yanis Marshall, a Britain's Got Talent 2014 finalist, tours the world teaching and performing in countries such as Mexico, Argentina, Brazil, Canada, China, Russia, England, France, and the United States. He has appeared on the French version of Dancing with the Stars as an artistic coach, choreographed for Ukraine's So You Think You Can Dance and choreographed Cirque du Soleil's Zumanity show in Las Vegas. In 2018, he also appeared as Deadpool in Céline Dion's video "Ashes".

Yanis is known for his intricate and fun heels choreography, which can be seen in his viral videos that have even been shared by artists such as Beyonce, Ciara, Natalia Kills, and Ariana Grande.
1